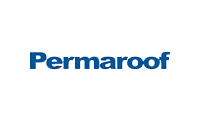 Permaroof are the UK Importer and Distributor of Firestone RubberCover, single ply EPDM rubber roofing systems, operating from our Head office in Derbyshire. They have been distributing this product for the last 14 years, and have gained unrivalled knowledge over this time.
Their experienced team has made Permaroof a household name where we have become probably the UK's largest importer and distributor of Firestone RubberCover EPDM. As a result of this, they have extended our range of innovative products and solutions for roofers, tradesmen, DIY, stockists, merchants, architects and construction companies. So much that our company ethos is now Permanent solutions to age old problems. They are now pleased to offer a broad range of the highest quality products and services specialising in:
residential roofing,
commercial roofing,
artificial grass,
rooflights and skylights,
and much more.