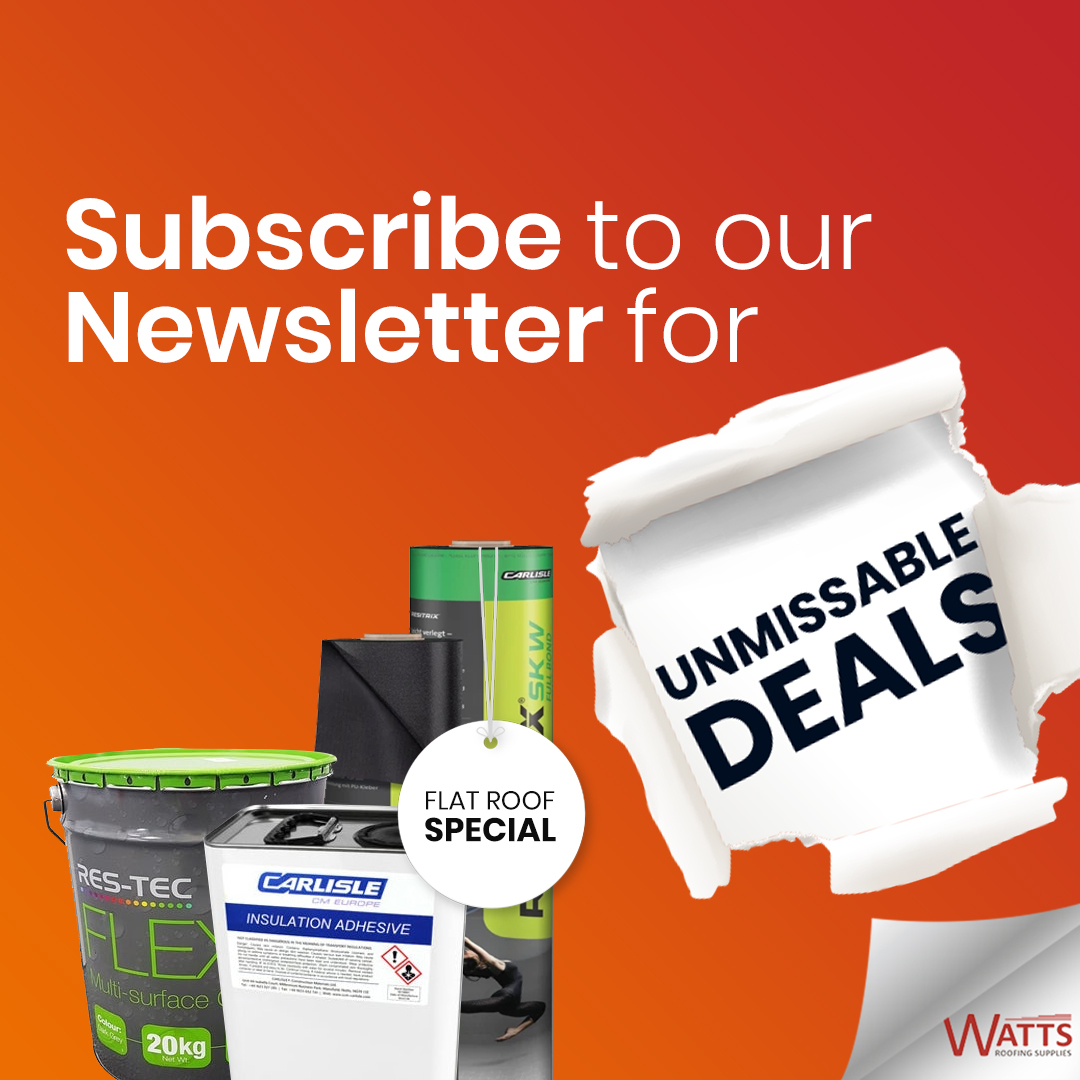 Looking for flat roofing materials can be hard; there are not many places that sell them for good prices and reasonable delivery cost. Luckily, at Watts, we offer great prices on flat roofing materials for your project. From adhesives to Restec, we have a wide range of materials at Watts Roofing Supplies.
For February, we are offering exclusive deals on flat roofing via our newsletter. You can subscribe to it here.
On the other hand, if you need a quote for a project, click here to request a quote from us.