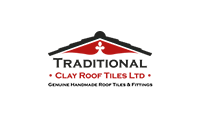 Traditional Clay Roof Tiles are a company founded on experience and passion for handmade clay roof tiles.
Their Manor range of clay roof tiles has greater colour and much deeper texture, these tiles immediately have the appearance of tiles that have been in place for years.
Whilst their, developer range is slightly smoother and less textured finish. The Developer range gives a more contemporary feel to any new roof and in the darker shades are perfect to match with old weathered clay tiles for refurbishment projects.